CNC Swiss Screw Machining
Technologically Advanced
In recent years, the set-up intensive, mechanically complex cam operated Swiss screw machines have begun to be replaced by CNC-controlled Swiss screw machines. This has led to the development of additional capabilities for CNC Swiss screw machining, plus a reduction in the amount of time required to set-up a machine when changing from one part to another.
Technological advancements and the continued "miniaturization" of products has led to increased demand for the small, thin, tight-tolerance components that CNC Swiss screw machining excel at producing. That progression has made Swiss screw machining a key aspect of many technologically advanced industries.
Our vision is to be North America's leading source for CNC Swiss screw machining by exceeding customer expectations through superior quality, service and delivery. The Iseli Company is a world-class supplier of CNC Swiss screw machining components to a broad range of industries.
We aggressively pursue improvement in quality, cost, delivery and innovation of CNC Swiss screw machining, in a safe working environment, while adhering to our key beliefs that…
Customers talk, we listen
Continuous improvement is our way of life
The best team wins
Innovative process development is the key to our future
Materials Used:
Brass
Stainless steel
Aluminum
Beryllium
Copper
Cold rolled steels
Titanium
Monel
Plastics
Industries:
Valves
Electronics
Instrumentation
Medical
Consumer Products
Aerospace
Defense
Automotive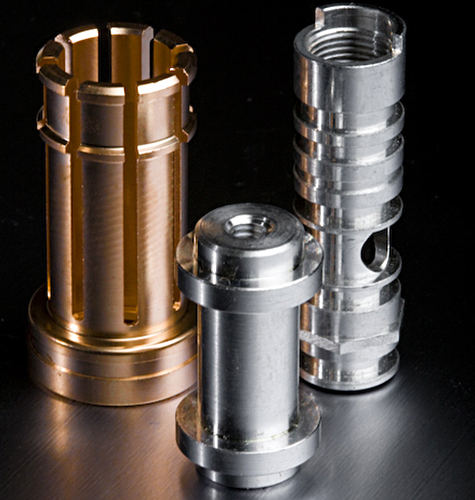 Quality is the most essential element of our business, and continuous improvement is the job of every employee.