Quality & Reliability
Iseli Precision has been providing screw machined parts since 1952, successfully adapting to all the business changes that have occurred since that time. We will be an effective, long-term supplier partner. Iseli Precision is ISO9001:2015 registered and supplies components to some of the world's most demanding customers. Iseli Precision utilizes an on-line, computerized SPC system, capturing critical data to assure product quality and provide our customers with relevant data, if required.
Iseli Precision utilizes a computerized Gage Recall and Calibration system to assure our inspection equipment is functioning properly.
Service
Iseli Precision will work with our customer to develop a Kanban or JIT release program to provide very short lead times. Iseli Precision brings an On-time Delivery record that is "best-in-class" to our customer base.
Iseli Precision provides local sales representation to assist in responding and reacting to our customers' needs and requirements. Iseli Precision maintains complete in-house engineering and tooling capabilities, including CAD/CAM tooling design software to provide the shortest time from receipt of order to the part being tooled and ready to run.
Iseli Precision processes virtually all commonly machined materials, along with some less commonly used materials such as titanium, monel, inconel, engineered plastics and others.
Iseli Precision's 90,000 square feet of space, and nearly 200 Swiss screw machines, provide the capacity required to support a large scope and span of projects.
Cost Effectiveness
Iseli Precision utilizes "lean manufacturing" principles to assure our cost competitiveness and improve our ability to provide excellent customer service.
Iseli Precision provides exceptional "Value Engineering" services, taking advantage of our depth of engineering, tooling and processing expertise to provide our customers with input regarding potential modifications to design features or material that will result in lower costs.
Iseli Precision exercises its procurement leverage to be sure that we are acquiring materials at the most competitive levels.
Materials Used:
Brass
Stainless steel
Aluminum
Beryllium
Copper
Cold rolled steels
Titanium
ICONEL

®

MONEL

®

Plastics
Industries:
Valves
Electronics
Instrumentation
Medical
Consumer Products
Aerospace
Defense
Automotive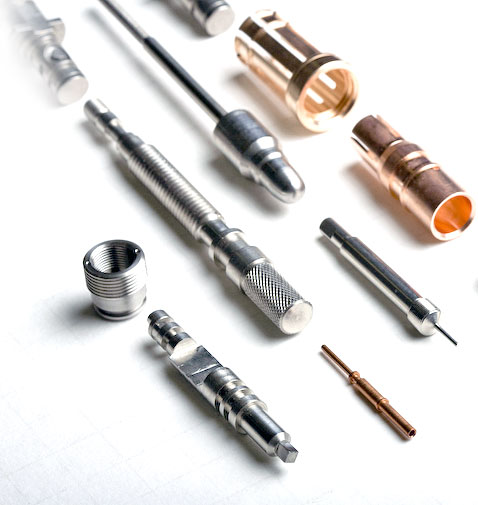 Quality is the most essential element of our business, and continuous improvement is the job of every employee.